Last week, we dreamed up the idea of our
mortgage swoop
, where we'd pay off our mortgage all at once as soon as our financial independence fund got to $1M
plus
our mortgage balance. The feedback from readers was a little...mixed. With few in outright support of the swoop, I think the general consensus was that even if the plan isn't optimal by the numbers, it is at least simple, straightforward, and good in the sense that being without a mortgage in early retirement can be a pretty good thing on its own.
Then I tweeted out to
Big ERN
as well as
Joe & OG from Stacking Benjamins
, just to get the take from some people who know more about analyzing financial options than I do. Instead of just giving his opinion on the swoop, Big ERN threw out an entirely different idea, too.
While still working it makes sense to keep the mortgage. But: do you have bonds in your portfolio? Do they yield less than the mortgage interest? If so, then it'd be best to sell bonds and pay down the mortgage.

— EarlyRetirementNow (@ErnRetireNow) March 18, 2019
It just so happens that we do have bonds. We use
Bernstein's Simpleton's Portfolio
, which calls for 25% of our investments to be held in short term US bonds. The kind of very safe, very boring bonds that yield something like 2%: less than our 3.75% mortgage rate.
For the three of you who aren't already bored to tears hearing about a mortgage payoff plan last week, let's examine a new an exciting one: the Bond Mortgage Swoop.
The proposed plan has four steps.
Sell about $205k of bonds and pair them with the cash we have on hand (mostly from recent property sales that was going to be dollar-cost-averaged into our FI funds)
Pay off the $260k mortgage
Do a cabbage patch
Between now and our FI date, use our extra monthly cashflow to get our bond allocation up back to 25%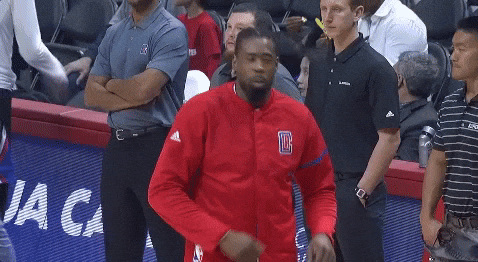 Step three is critical.
There are some good things about this plan:
One, we would not have to sell any of our stock mutual funds, only our bonds. Since we're leaving the stocks alone, the typical arguments about opportunity costs for paying off the 3.75% mortgage are somewhat mitigated since we're not selling stocks to pay down the mortgage but, rather, just the lower yielding bonds.
And as Big ERN notes, we'd technically be getting a better return with the guaranteed 3.75% return than with the certainly-not-guaranteed return of our bond fund, which is subject to things like interest rate and credit risk. Below is how our humble bond fund has fared in the past.
Historically, the mortgage rate is higher than each of the bond fund's average annual returns.
So what's not to love? We get to be mortgage free later this month, we'd potentially get a better return with the debt repayment than the bonds have historically provided, and we get to keep all our stock funds right where they are. What could go wrong?

Well, there do seem to be at least a couple downsides to this bond mortgage swoop.


Problem one:
All our bonds, like every last one, are in retirement accounts due to us trying to be tax efficient. That means getting them out is going to incur some taxes. Oh, the irony. To create a 'net' sale of bonds, we'll have to do some maneuvering: selling many, many lots of our
stock
funds that are in our taxable accounts and then, on the same day, buying those same amounts in our tax-advantaged accounts, our IRAs and in our 401k brokerage account, to offset them.
But since we are going to definitely have some
capital losses to harvest
, and we
definitely
want to avoid a wash sale, we can't buy the exact same or substantially similar investments.
I guess it's not all
that
complicated, but say we sell $50k of VFIAX, $50k of VSMAX, and $100k of VTIAX in our taxable account. Then we'd have to buy three funds that are similar but
not too similar
to them in our IRAs and 401k. The end result is that we'd have about $200k of bonds gone, while holding roughly similar stock positions.
But all that leads to the second problem.
Problem two: Selling investments in our taxable account, in order to really 'sell' our bonds, is going to create some capital gains, and thus some capital gains taxes.
How much in taxes? I had to do some exporting and build a spreadsheet to see how painful the tax bite is going to be.
I went into our taxable accounts, looked at the cost basis of all our historical purchases in our three stock funds, and sorted the lots which had the losses (short and long term) as well as small/reasonable gains, trying to find the most tax efficient lots to sell.
I'll spare you the gritty details (the final plan would involve us selling
166 individual lots
in order to get the money we'd need) but here is the high level summary:
Only a grand in capital gains taxes? That's not
so
bad. I'm looking for the most attractive lots in our taxable account, but still, I was anticipating a higher figure. [I suppose this is a good time for a disclaimer that I'm not an accountant or financial professional, that you should consult one of those people if you're considering any moves like this. None of this is advice.]
Still, there's one more potential problem with the approach.
Problem three:
We are drastically changing our asset allocation in order to pay off a mortgage.
One of the sneakier risks hiding in this plan is that if there's a big, scary market correction, we're probably going to be without our most effective tool to mitigate that: our annual rebalance. Each August we rebalance our four investments to go right back to their 25% target in the Simpleton's Portfolio.
If stocks take a nose dive, we're not going to have a big pile of bonds lying around, ready to buy a bunch of equities on sale in that rebalance.
We'd go from having about 25% of our portfolio in short term bonds all the way down to
only 4% bonds
. Even with our increased cashflow post-mortgage payoff, it will take a couple years of bond-heavy purchases to get our asset allocation back to our original target. If a stock correction happens during that time, there probably isn't going to be a whole lot of rebalancing happening, unless we want to just throw our asset allocation out the window entirely.
In our efforts to get rid of our mortgage, we'd be jettisoning the bonds that diversify our portfolio. As we always seem to do, we'd be trading one type of risk for another.
So anyway, there you have it. Two different whack-ass mortgage payoff strategies in back to back weeks. Do you like Big ERN's idea to use our bonds to be mortgage free right now?
Do you prefer mortgage swoop classic?
Or would you go another route altogether, like a traditional mortgage payoff or just keep the mortgage through financial independence, like
Carl at 1500 Days
?
As always, thanks for reading. I'll make a promise to both of my readers that we'll get back to our regularly scheduled programming of liberal guilt and half-baked progressive policy talk next week.
*Photo is from
D H Wright
at Flickr Creative Commons.